Process parameters
Maximum cutting size: 1200*1100mm
Minimum cutting size: 105*55mm
Cardboard thickness: 0.8-4mm
Waste width: 5mm

Features
1, Feida automatic feeding, can automatically transport positive / large, special size cardboard. Greatly save labor and increase production efficiency
2, can automatically correct the deviation, greatly high cutting precision, increase product added value
3, automatic palletizing device, greatly reducing the labor intensity and improving production efficiency
4. The center becomes a cutter adjustment system, which greatly shortens the adjustment time.
5, according to production needs, adjust the pallet height
Mechanical parameters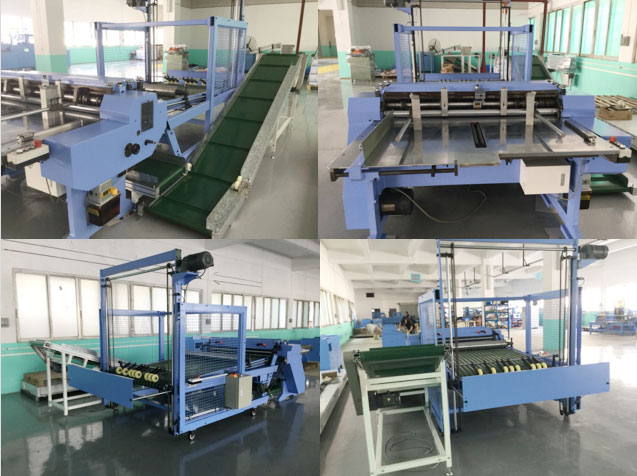 Machine weight: 2500KG
Rated voltage: 380/220V
Rated power: 4KW
Speed range: 70M/MIN
Appearance color: sky blue
HX420 machine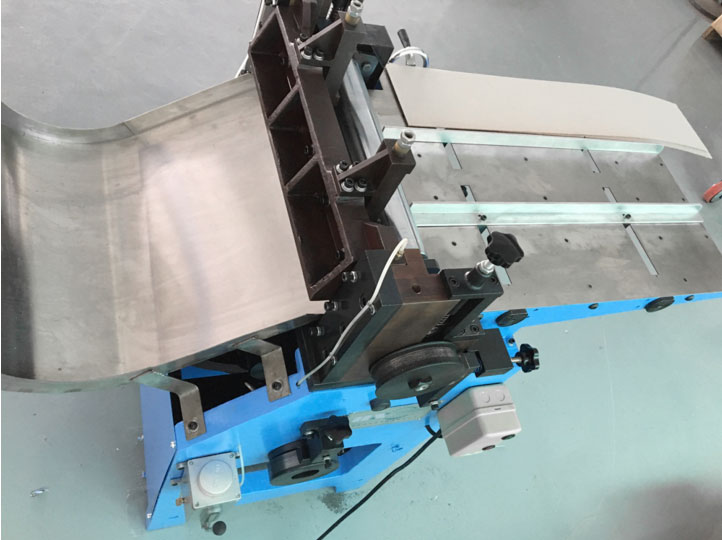 Process parameters
Cutting length: 420mm
Cutting width: 3-55mm
Cutting thickness: 0.1-4mm

Mechanical parameters
Equipment weight: 815KG
Rated voltage: 380V
Rated power: 1.5KW
Speed range: 200times/min
Color: sky blue

Features
It is a special equipment for processing the center of the skin and related packaging boxes. It has the characteristics of beautiful appearance, safety and reliability, simple operation, stable work, smooth cut and high efficiency. The operation of the device is simple: after adjusting the paper feed roller size, the whole paper is placed, the machine works continuously, and the cutting is not stopped. It avoids the disadvantages of low efficiency, low precision, high labor intensity and high paper waste caused by slitting of the paper cutter.