4dhcpmingchen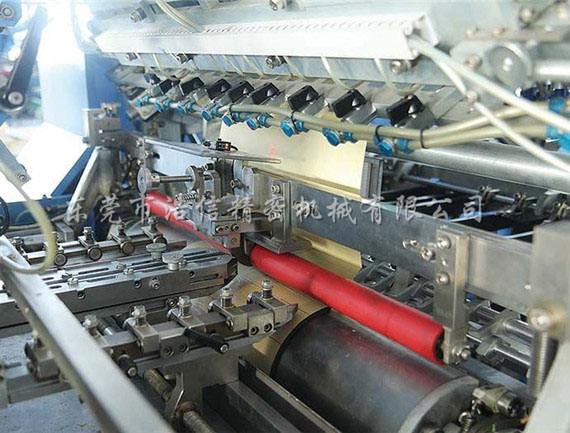 Features:
1. The cardboard feeding table adopts linear guide rails, which is accurate and correct.
2. The paper conveying and positioning system adopts imported high-precision photoelectric control to make the positioning of paper and cardboard more accurate and reliable.
3, automatic high-speed leather shell machine generally uses Feida automatic paper feeding structure, the overall movement is fully pneumatic control, the structure is simple and reasonable.
4. The receiving platform adopts the desktop stacking to convey the material, which is more convenient to receive.
5. The width adjustment of the stacking paper platform and the paper feeding platform is adjusted by the center concentricity, and the operation is simple and error-free.
6. The conveyor belt adopts a high-power suction fan to make the paper conveying more stable and accurate.
7. There is a paperboard automatic stop device for the cardboard feeding table to reduce the rejection rate of good products.
8. The rear automatic four-side edge-cutting machine adopts a unique automatic pressure angle and crimping mechanism to ensure the qualified rate of the finished product.